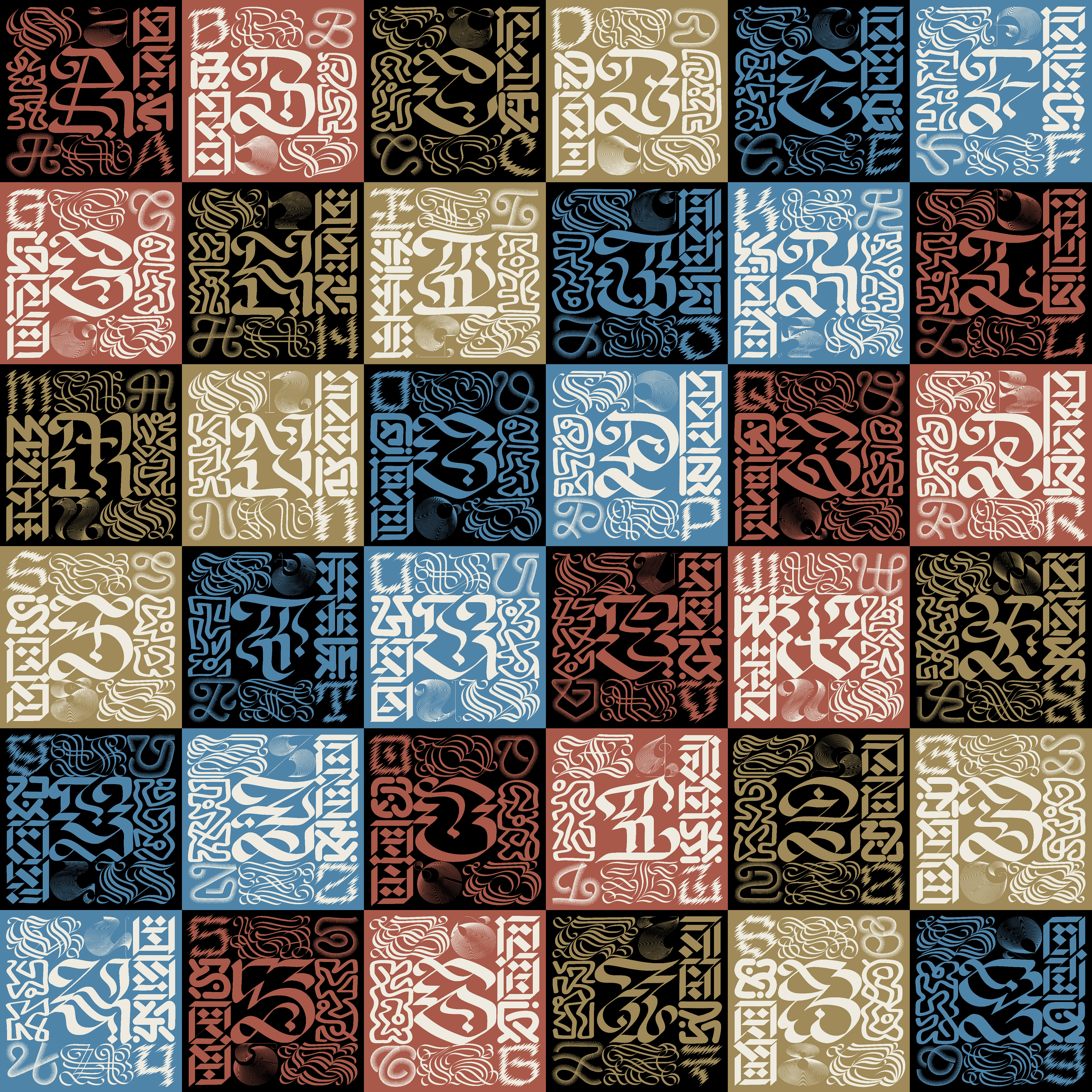 My entry for the 2021 edition of 36 Days of Type.
Inspired by rap cyphers — an assembly of rappers taking turns spitting improvised verses/freestyle rap — Type Cypher is a gathering of different letterforms, exchanging styles, forms, flows, and ideas with one another in a freestyle manner.

Type Cypher has a total of 9 decorative typefaces — 342 letters & numbers including Ñ and Ng of the Filipino alphabet.

All characters are done digitally (freestyle) using Mouse Calligraphy, a technique made in Adobe Illustrator (Brush Tool) using a computer mouse.